Israel is a place of magic. It's a setting for miracle. It's a place where the impossible becomes the possible.
It's a place where dream becomes reality. It's not just a country. It's a mindset: to challenge the unchallengeable, to change the unchangeable.
It's where you go to discover how imagination can combine with innovation to create the unimaginable.
Israel is a place where fear is ignored. It's a place that takes you where you've never been before.
Israel takes you to new heights. But then, before you can ascend to those heights, you have to ask a question: can you handle those heights.
To find out if you can handle such heights, look at this:
view through glass floor of CN Tower, Toronto, Canada....from: (Acrophobia,
wikimedia.org
)
Supposedly, if this picture doesn't make you feel faint, you are probably not afraid of heights.
Now, ready to go to the real heights?
Take a look at this Israeli creation. It's not only 'the heights', it's transparent: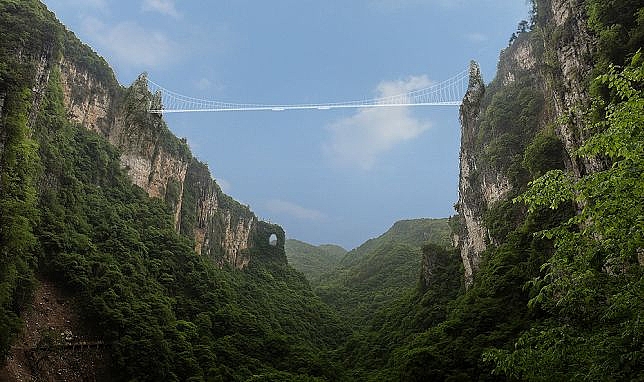 from: haimdotan.com
It's a bridge. It's the world's highest and longest glass bridge.
Chinese officials like to call this structure the 'Next Wonder of the World' (Yonatan Srendi, "The world's longest and highest glass bridge, designed by Israeli, set to open in China", nocamels, July 26, 2016).
The bridge stretches more than 1,400 feet (426m) across two cliffs at
the Zhangjiajie Grand Canyon
in central China (ibid). It's
20 feet (6m) wide. It can hold 800 people at once (ibid). It's stunning.
To give you a sense of what Israeli architect Haim Dotan has accomplished here, consider the size of this bridge's nearest competitors:
the Grand Canyon Skywalk in the United States is 69 feet in length. Canada's Glacier Skywalk in Alberta, which opened last year, extends 115 feet (35m) (ibid).
This bridge is 1,400 feet! It's already set 10 world records (ibid).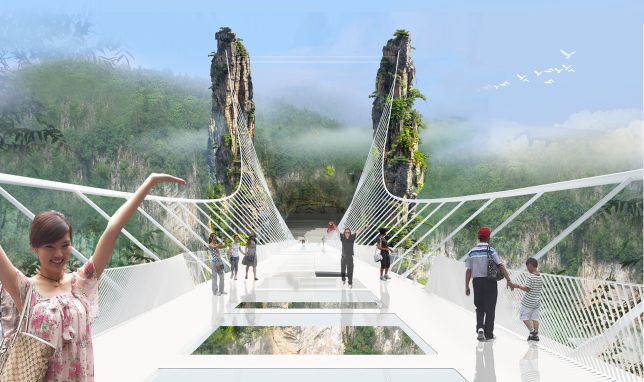 from: haimdotan.com
More by Haim Dotan: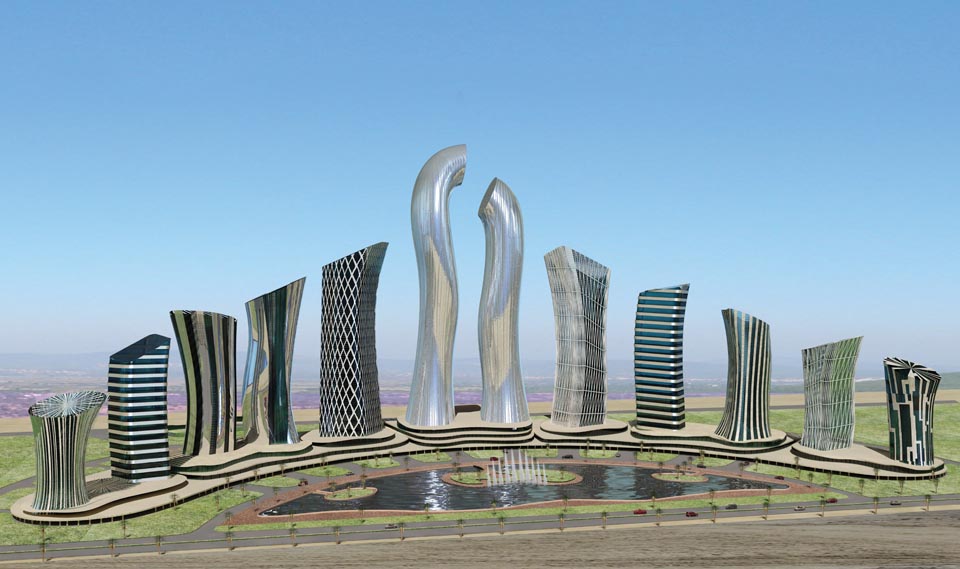 view of Financial City, U.A.E by Haim Dotan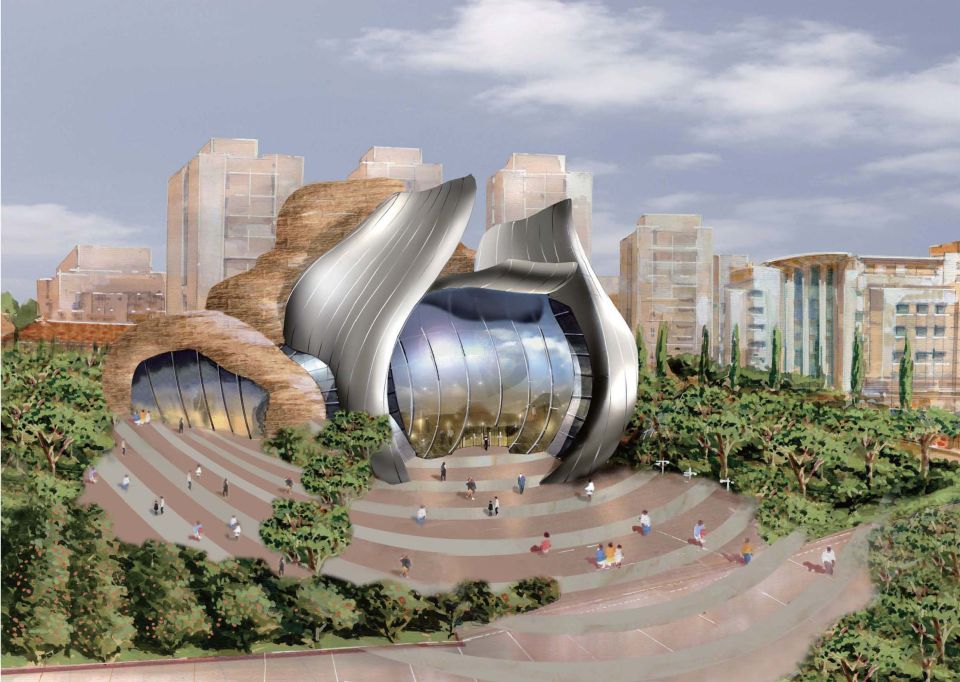 Hadera Performing Arts Center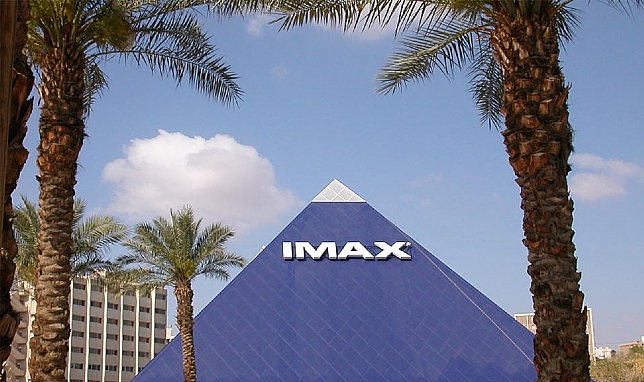 IMAX 3D movie theatre, Israel
I can't tell if the UAE and Hadera renderings have actually been built, or if these pics are just proposals (the glass bridge is already open). In a way, though, it doesn't matter if the Hadera and the UAE projects haven't been done. The designs are so audacious, the very idea someone would risk proposing them is breath-taking.
Haim Dotan is not the only Israeli architect with a remarkable vision. There's Ron Arad, Moshe Safdie and Avraham Yaski, to name just a few.
Look them up online. Some of their work is also stunning.
This is Israel--
where the unimaginable becomes reality--and miracles aren't just dreams.