It seems that every few months, some media outlet, anti-Israel organization or politician declares that Israel is an Apartheid state. Do a google search for "Israel is Apartheid!" The results are instructive: almost all of the top 20 search results are the same: UN report: Israel has established an Apartheid regime...Is Israel an Apartheid state? UN report says yes...Israel is an Apartheid state...Neil Macdonald: Israel is an Apartheid state...It's time to admit it. Israel's policy is what it is--Apartheid (These results from Google are dated November 9, 2017, 0955 ET)
Seth Frantzman of the Jerusalem Post puts it succinctly when he says, "Want to see the [Apartheid] cliché up front? Just visit Haaretz's website and type in "apartheid state" or "Israeli apartheid " and there's hundreds of results" ("Terra incognita: Israel's self-fulfilling 'apartheid' analogy", jerusalempost, July 17, 2017). A simple Google search proves him correct.
The Israel-is-Apartheid claim is a lie. It's manufactured and re-manufactured over-and-over again each year by people who hate Israel. Those who hate even claim that this Jew-hate is necessary because of the need for human rights, justice and freedom.
Human Rights, justice and freedom have never come out of hate. What comes out of hate is oppression, injustice and enslavement. This was true 100 years ago. It remains true today.
The most aggressive advocate for this hatred of the Jewish state may well be the Boycott, Divestment and Sanctions (BDS) movement. This fake 'movement' for freedom, justice and equality for 'Palestinians' (BDS Homepage, What is BDS, retrieved November 9, 2017) may tell you that its goal is to challenge "
international support for Israeli Apartheid and settler-colonialism" (Homepage, What is
BDS
,
bdsmovement
, retrieved November 9, 2017). But that mission statement is fakery. The real goal of BDS is very different--to delegitimize Israel sufficiently in order to destroy Israel (see below).
You can see this goal in action whenever BDS sponsors its annual 'Apartheid Week'. This 'let's hate Israel' feast of fakery
is a week-long series of anti-Israeli lectures, programs and propaganda that BDS puts on in February or March, in perhaps 50 locations in more than a dozen countries. This 'Apartheid Week' doesn't seek peace. It seeks to incite against Israel.
It doesn't promote love-thy-neighbor, cooperation or equality. It promotes hatred and intolerance (Patrick Mascoe, "The agenda behind Israel Apartheid Week", moment, March 5, 2013).
Take a look at a video made by Rabbi Jonathan Sacks about this BDS movement. Watch how he explains BDS' real m
ission in, "Rabbi Sacks on the Boycott, Divestment and Sanctions campaign" (dated February 27, 2017).
The video is 6:03 long.
If you want to see how, in practice, bds actually lies about the world's only Jewish state, you'll need to see more than a six minute video. Another 5,000 words might do the trick, but you may not have time to read such an analysis. Perhaps you should look instead at 5 pictures--you know, because every picture is worth at least 1,000 words, right?
The pictures below are self-explanatory. They come from Judean People's Front, "Pro-Israel Posters: Arab Israelis 'heart' Israel", israellycool, November 9, 2017.
Take a look :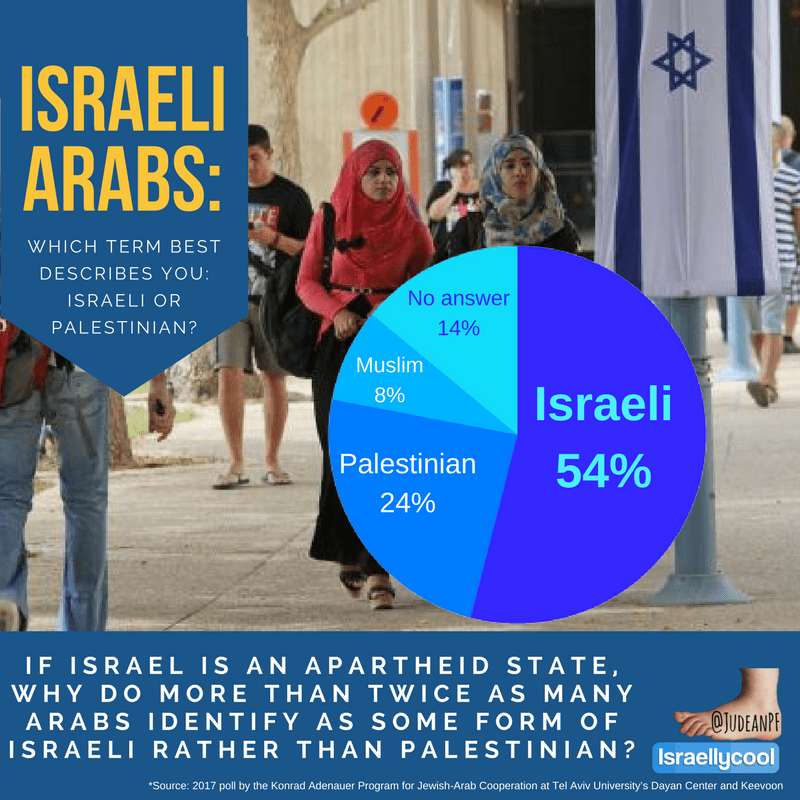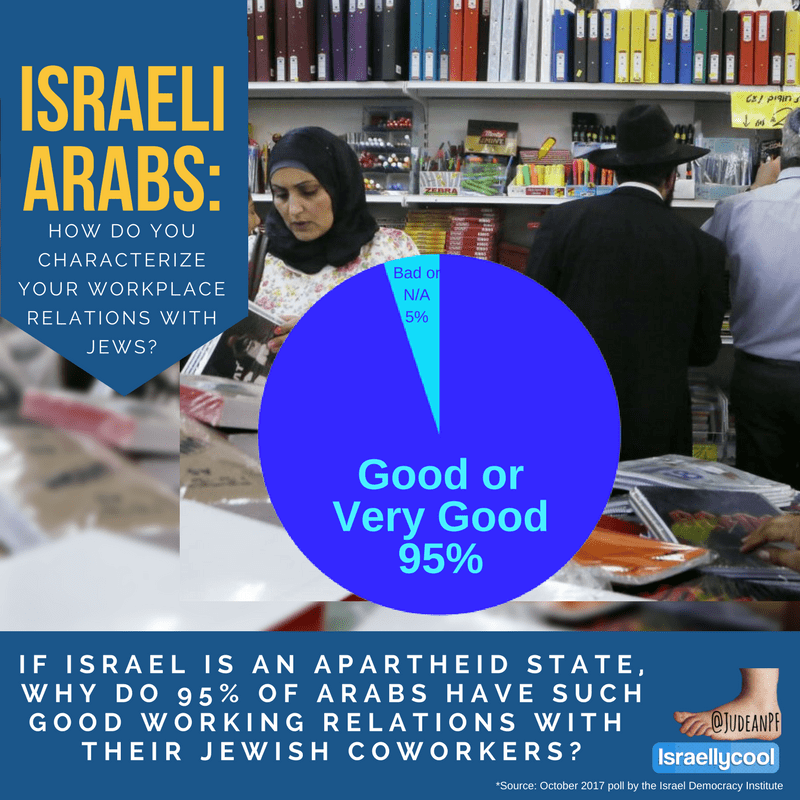 Who's telling the truth about Israel--the BDS propaganda machine, or the Israeli-Arabs who live and work in Israel?